So you want an E-Bike, but don't want to pay top dollar? We've got you. Buying a used Electric Bike is actually pretty easy these days and you can find great deals online and locally. These are the things you need to know and some of our top tips.
Should You Buy An Electric Bike Second Hand?
Buying a second-hand electric bike can actually be a great way to get a reasonable price on a good Electric Bike. As Electric Bikes get more popular and are much more widely available, people have been buying them at a higher rate than ever.
That leads to a few situations where you can benefit from not buying new. Some people who bought an E-Bike during lockdown might find they got lots of use, but as things settle down they can't justify keeping it.
You'll also find lots of people who've upgraded to a new model, or were given the bike as a present and would just prefer the cash. Whatever the reason, it's definitely possible to get a good deal on a used E-Bike.
Best Place To Buy Second-Hand E-Bikes
Facebook Marketplace is now our top pick for buying most things second-hand. It's easy to list and add lots of photos directly from your phone so people are posting more than ever. You can search by distance from you, price, or by newest listings.
It also comes with the bonus of seeing who the person is and seeing their ratings from other buyers. Messaging is also easy. If they don't have a profile photo, don't list much about the bike, or have negative ratings and reviews – avoid them.
Local FaceBook E-Bike Groups in your state/area will be a lot more focused, and you should expect more details and photos. Often you can ask others in the same group their opinion on the bike and price.
Craigslist is still a half-decent place to look for second-hand Electric Bikes. It's a little outdated now and requires some more work, but you can find deals. Be mindful that sellers receive a lot of spam, so be clear on if you want to go and take a look that you actually want to buy.
eBay is always good for the range of options, but you'll have to do your own due diligence if you're going to get the bike shipped. Ask questions, get photos or videos of the bike being used and make sure the listing is accurate.
Newer apps like OfferUp are good for buying and selling, and nextdoor is a local app that can be used for local sales.
One Thing: Please don't message asking if things are available. Fishing for people that will accept lowball offers is time-wasting. Don't be a window shopper!
What To Look For When Buying A Second Hand E-Bike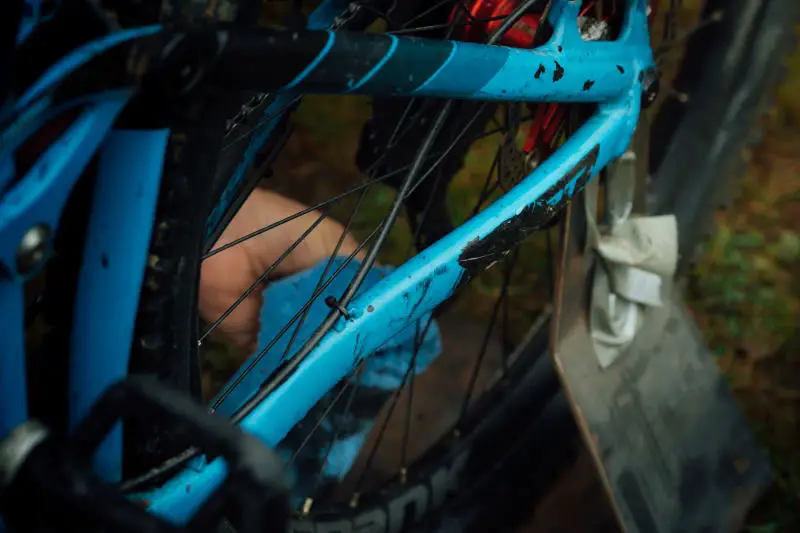 Does It Seem Dodgy?
If your gut is telling you something is off – listen to it! Here are some big things to look for: –
If the price seems too low to be true, it probably is
The seller doesn't give details on why they are selling
The seller doesn't know much about the bike or can't answer questions
They ask for payment using Paypal friends and family – The seller will say they don't want to get charged fees, but payments can't be refunded and Paypal won't help
Ask for payment upfront, courier to deliver – This is a scam
Are the photos of the bike original – You can have a quick look at eBay listings or use reverse image search tools to check if they've used someone else's bike photos. Or just ask for a timestamped photo/newspaper in a picture of the bike
Find The Make + Model
You should be able to find the make and model stamped somewhere on the bike, or by asking the seller. If not, take a look at the manufacturer's website. You might find the right bike, or most likely something similar that's a slightly older model.
If the seller doesn't know, most brands have a forum, community, or Facebook group where you could share a photo and find the model. People can be very helpful when you just ask!
Check Bike Registers + Local Groups
Bikes can be registered on a national database and reported if they are stolen. You can then look it up and find out if the bike is theirs. You can also check local Facebook groups in their area or on apps like next-door to see if someone is saying their bike has been stolen.
Bike Registers
Bike Index
Project 529
Arrange A Viewing
You absolutely must take a look at the bike in person before buying it. Check with the seller that they are happy for you to do a test ride and find a good time for you both. If they insist on a "courier" or dropping it off only after you've paid – it's a scam.
Check The Condition
Are all the gears working?
Does pedal assist and throttle work in all of the modes?
Are the batteries keeping their charge after a test ride? – check the battery levels before and after a quick ride
Is the frame solid? – Check for cracks, bad welding, re-painted areas, or attempts at repairs
Are the wheels true? – aka when the wheel spins, does it stay straight or wave left to right. This means the rim is warped or the axle needs adjusting
Do they have the keys? E-Bikes need keys to secure their battery and often to start them
Take out the battery and check the condition of the contacts
Check the charger works
Take a look at the condition of the tires
Questions To Ask When Buying A Second Hand E-Bike
When did you buy it?
Are there any problems you know about?
When was it last serviced?
How much have you ridden it? You might be able to check the mileage on the display, but it could have been reset at some point
Have you replaced anything?
How often was it charged? Batteries will lose a tiny bit of their maximum capacity from every charge
Do they have proof of purchase? Most people should have a receipt, or more likely the original e-mail from buying it
Is there a transferable warranty + time left on it? Rare but a big plus
While there are plenty of things to ask and lots you could note the bike down on – you should also expect wear, tear, and some things just straight up being a little broken. This is a used Electric Bike and it's not going to be perfect.
When To Walk Away From A Sale
It can be easy to get pulled into buying what seems like a good buy, then walk away with a junker. It happens with cars and it can happen with second-hand E-Bikes. If any of these things happen – walk.
Won't Answer Basic Questions
If they don't know anything about the bike, it's probably stolen. If they can't tell you how many gears or modes it has without looking, that's a bad sign too. Take a photo of the bike and the person (if it's safe) and ask around to see if anyone has had the bike stolen or report it to the police if you're sure.
Too Much Rust
Rust kills bikes. A tiny bit of rust can be fixed, but too much indicates serious damage. Even a small amount needs to be treated immediately and then monitored so it doesn't come back.
Can't Test Ride / No Demo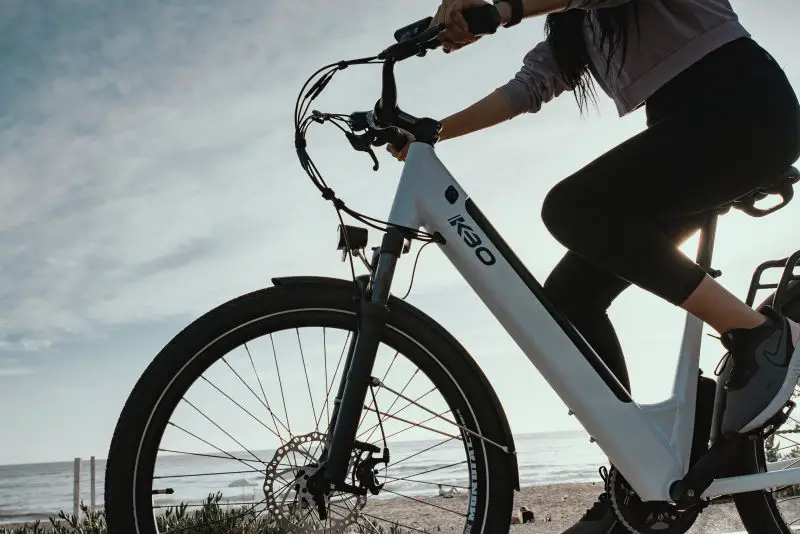 If they won't let you test ride the bike, it's probably because it's pretty easy to ride off with it. You might ask if they want to look after your keys and wallet as assurance. You could also agree to them taking a video with your name and address they can give to the police for their security.
If not – they should be happy to ride it themselves and show you the different modes and gears working. If they don't want to do any of that, it's likely the bike isn't theirs or there is a problem with it.
Not Up To Scratch
If the bike isn't in the condition advertised or it just won't fit your needs, walk away. Don't give in to FOMO! Thank them for their time and check another listing out.
Battery Replacement
You may well need to replace the battery sooner than later if you're buying a pre-owned E-Bike. A new battery will mean less charging with a higher range. Batteries are getting cheaper and better by the year.
But before buying, make sure to check the brand still make batteries that will fit your model and that you can get them at a decent price. If not, check to see if you can get third-party batteries that will fit the bike.
Be Reasonable On Price
At the of the day, haggling is expected for most sales but please don't make unreasonably low offers. Also, never agree on a price beforehand and bring less money AKA offers on the door. If you say you'd like to turn up and take a look, expect to pay at or around the price.
Don't waste people's time and respect the price they want – to a degree.
Related Articles
– Best Electric Bikes For The Money 2023
– Best Electric Bike Helmets 2023
– How Long Do Electric Bikes Last?