If you are in the market for your first E-Bike, it can be pretty overwhelming. Learning about motor position, battery voltage, torque, and all the new terms is a lot. We've set up six simple questions you can answer to point out what you need to know and what you can ignore when buying your first Electric Bike
We've broken it down into simple tips in the form of a question you need to answer. Using the answers, you'll find the best E-Bike for you. We'll also add a couple of suggestions.
What Will You Use It For?
Commuting, exercise, or food delivery – City or Road E-Bike
Cruising and fun trips – Cruiser E-Bike
Mounting Biking – eMTB
Transporting cargo or carrying kids – Cargo E-Bike
Off-roading for hunting/fishing/sand/snow OR super comfy ride – Fat Tire E-Bike
A mix of commuting and weekend trails – All-rounder / Hybrid E-Bike
Additionally, you should also think about the space you can store the bike in, or if you are going to use it on public transport. If so think about getting a folding E-Bike.
These seven main different types of E-Bike you can get. Of course, there are others like tandems, trikes e.t.c. In general, you should stick to what you'll be using the bike for the most.
There's definitely some wiggle room. However, don't expect one bike to do everything well.
If you're a dedicated mountain biker, there's no point in getting a cruiser or a city E-Bike. If you live in the city and commute in tight traffic, a Fat Tire E-Bike will likely be a little too big and cumbersome for your first electric bike.
Most E-Bikes sold now come with both a throttle and pedal assist – but have a think about which you'll use. Before you buy, check your pick can use the one you need. Read Do You Need To Pedal An Electric Bike for more info.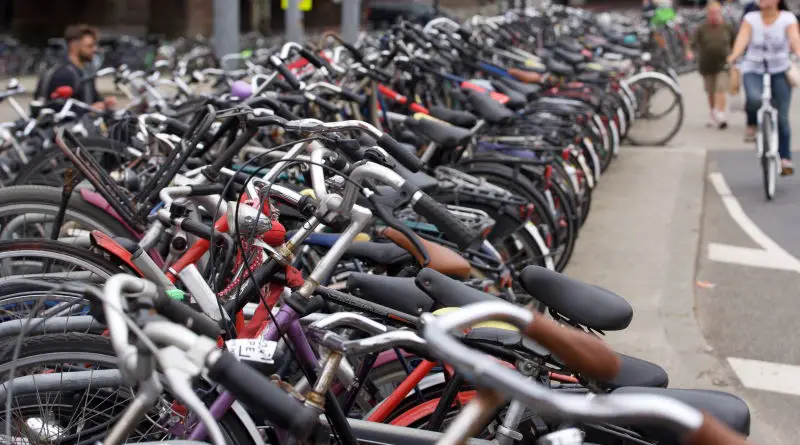 How Much Can You Spend?
Budget means a lot with Electric Bikes. You can definitely get goods deals and things are getting quite competitive – meaning good competition on price between brands. However, compared to old-school bicycles you'll be paying more.
It's pretty easy to pick up a second-hand bicycle and get a bargain in most places, but E-Bikes are pretty new, so you'll likely need to buy new.
As a general rule – don't spend less than $1,000 on a new E-Bike.
Because of the cost of the battery, motor, and electronics, you'll be getting the cheapest components all around. It's definitely possible to get an OK E-Bike for less than 1k but we don't think it's worth it long-term.
E-Bike Price Guide – What To Pay
Cheaper but still worth buying: $1-1,500
Sweet spot: $1,500 to $2000
Better: $2-3,000
Best + most eMTBs: $3,000+
This is a general price guide to buying an Electric Bike and will do you well. Do note that Electric Mountain Bikes don't really come in at under $3,000. The same goes for serious road bikes.
Where Will You Store It?
If you have a big garage with space to lean your first electric E-Bike against a wall or set up a wall rack – you can mostly skip this part. If you live in the city or don't have much space – consider where and how you'll store your new toy.
If you don't have the space for a full Electric Bike – consider getting a folding E-Bike. There are plenty of options at decent prices. You can get fat tire bikes that fold to a decent size. If you will travel on public transport with your bike, you can get ones that fold up to about the size of a backpack.
Think about where you'll charge your battery. Most E-Bike batteries are removable so you have a little charging set up in your house or somewhere inside. You can also take your charger along to work, or keep it with you in a rack. Buying an extra is a great option for the office.
Are E-Bikes Legal Where You Are?
The answer is most likely yes, but it's worth checking the exact laws. In some areas, you are speed limited when using throttle only or pedal assist. You may need to wear a helmet, register the bike, or do other specifics.
Find out with our guides to E-Bike laws by state.
Finding Electric Bike Discounts
The best time to buy an Electric Bike is on or near Black Friday and Cyber Monday. We have a page that's updated daily and even hourly when the day comes around – check out our Black Friday Electric Bike Sales and keep it bookmarked if we're nearing November.
If you can't wait, there are normally deals to be had on most brands of Electric Bike. Generally, you'll find the best deals directly on the brand's own website. It's not uncommon to get $100-200 off a new E-Bike or get a couple of good accessories thrown in for free.
Choosing E-Bike Specs
When it comes to choosing exact specifications for your E-Bike, it's very easy to get bogged down in stats. What we suggest instead is just sticking to good brands, using the answers above first to choose by price, use, and storage.
Once you've decided on those, you can then compare specific bikes against each other. We've compiled a few tech tips below but
Motors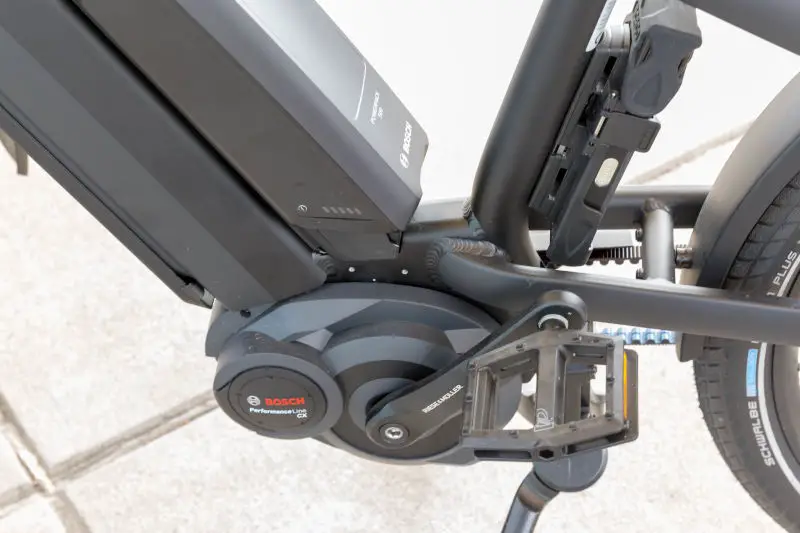 E-Bike motors are getting better every year. More power is getting delivered in a smaller size as technology and experience combine with better manufacturing processes.
Though there are lots of factors to look at, the big three are placement, torque, and brand. While most E-Bike sellers will talk about top speed and watt power rating (most will always advertise 250W because of complicated E-Bike law stuff), these three things will make the most difference.
Placement
A mid-drive motor will always be the most efficient setup. It sits in the middle of the bike between the pedals and delivers power right where it's needed. For a mid-drive the frame has to be designed for one to fit in, increasing the cost of manufacturing and assembly.
Rear or front-drive is still fine but they have to push or pull the bike, losing some efficiency. They are easy to fit to most wheels so are relatively cheap to buy and install by any manufacturer wanting to join the market.
Torque
This is the absolute measure of how much power the motor can deliver. The only thing you really need to know – though it's often hard to find.
Brand
Unbranded motors are the least reliable. In the mid-range, Bafang motors are in most E-Bikes and come in a range of options – the newer the better. Brand names like Bosch, Shimano, Giant, and Brose (among others) guarantee the highest quality and performance.
Batteries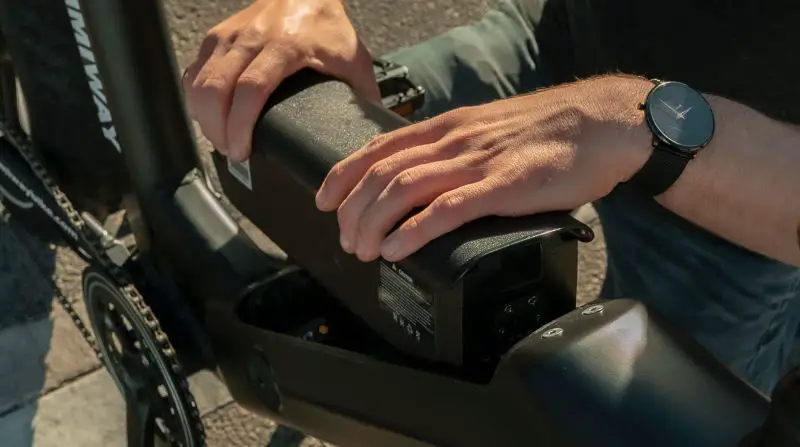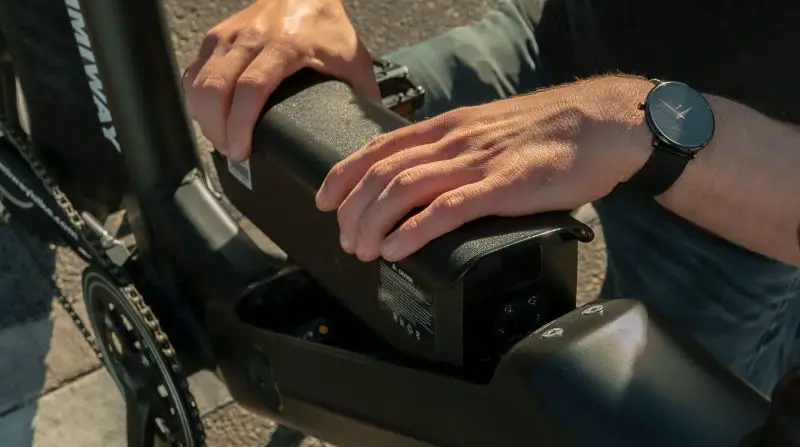 Don't worry too much about battery specs when buying. Most manufacturers will give a range guide, but it is very dependent on lots of different factors. Some brands like Lectric do real-world testing and show their workings so you can get a better idea.
Want to learn more about batteries and what's important to know when looking at stats? Read our full guide to Electric Bike Batteries with calculations done for you.
In general, higher watt ratings are better and so are amp hours. However, if you multiply the voltage by the amp hours you'll get the watt hours. This is the one number you should compare between batteries for a real output over time.
If you think you're ready to buy your first Electric Bike, we have written a full buyer's guide with suggestions for each type of bike and budget. Take a look at the Best Electric Bike For The Money 2022 and we're sure you'll find something for you.